To Honor God
By Putting our talents and abilities at the service of His front-line missionaries, ministries and churches around the world.
To Equip
Missionaries, Ministries and Churches
To tell their stories, and by doing so bring
others into God's Kingdom.
To Help Churches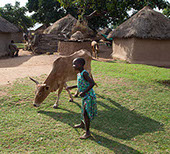 By multiplying their resources for fulfilling the Great Commission by
- Inspiring and encouraging those who give to missions
- Creating opportunities for churches to partner with missionary organizations and visionary indigenous leaders and churches abroad
- Raising up other gifted media partners around the world to help in this calling, and to further their education for that purpose.
People often ask,
Why did you begin this kind of work?
In 1995, I led a mission trip to Kenya in East Africa. While on that trip, a missionary asked me to help her learn how to use her laptop and printer to create materials for a Muslim women's Bible study. God opened my eyes to see that day that the creative skills I had been using to produce brochures, web sites, photography, and other forms of multi-media, could be used to help missionaries around the world.
Then in 2003, God made it very clear that He wanted me to leave my graphic design business near Washington D.C. and follow Him to Uganda. A year later I began using all my creative skills solely for God's purposes on the mission field.
Since that time, God has sent me to work internationally with many different ministries, and has given me the opportunity to leave behind both media tools and trained media specialists who also have been given the same vision to use their gifts for sharing the gospel.
Melody Warford